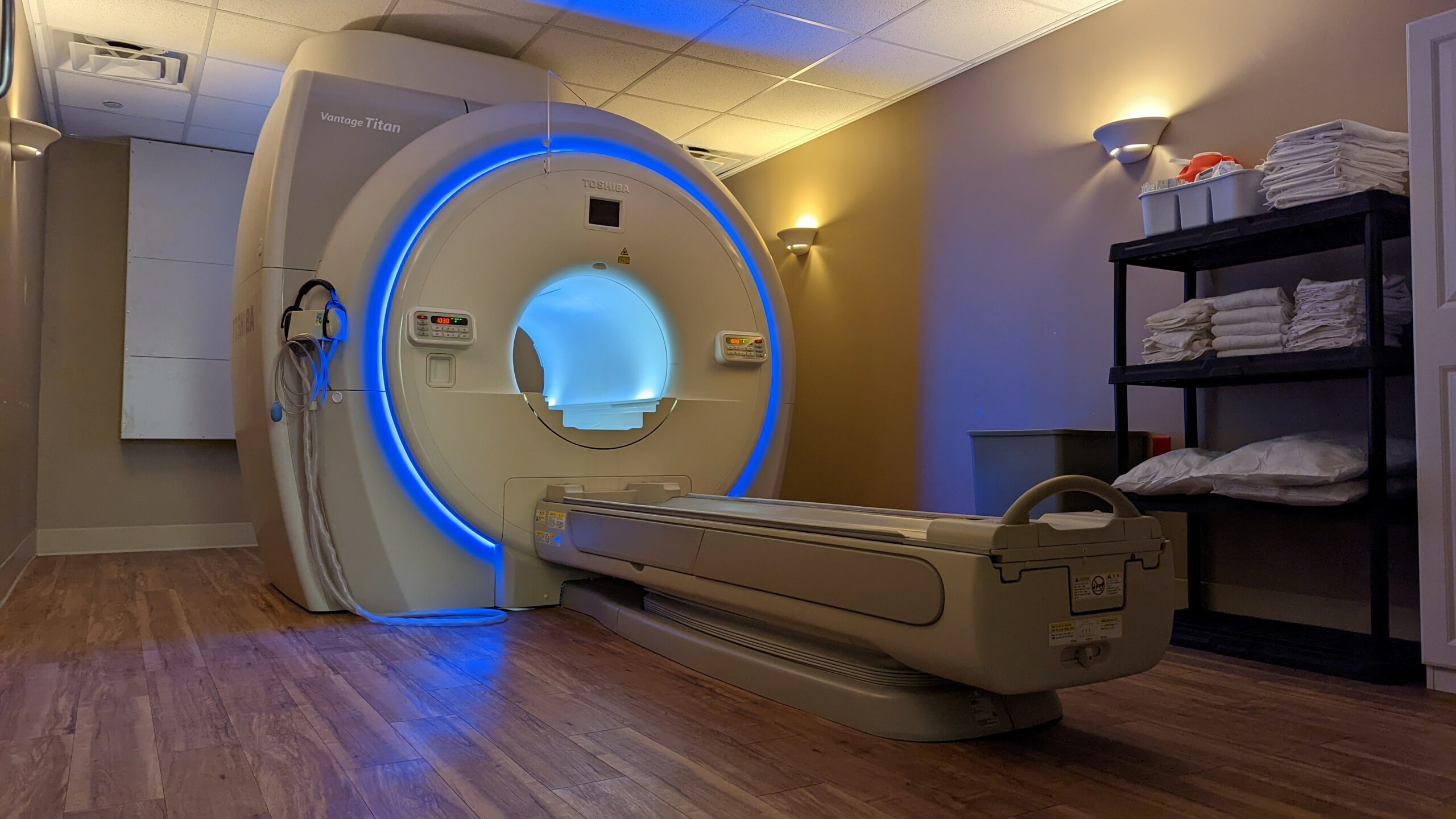 Director: Donny Skiles
Phone: (940)228-4321
Extension: 303
Email: info@haskellmemorialhospital.com
Our skilled radiology technologists and state-of-the-art equipment are here to take care of your diagnostic needs.
Whether it is a broken bone or an EKG needed in the middle of the night, HMH's radiology department offers services above and beyond what is typical of other small-town hospitals. Staffed by three licensed technologists with more than 50 years of combined radiology experience, Haskell Memorial Hospital's radiology department utilizes outstanding technology to meet your diagnostic needs.
Haskell Memorial boasts the only MRI in the region between Abilene, Wichita Falls, Lubbock, and DFW. Our state-of-the-art 1.5 Tesla Toshiba Titan MRI is designed to enhance clinical capabilities.  Utilizing a pianissimo acoustic noise technology increases patient comfort during the study, and our experienced MRI technologist provides outstanding care. In addition,  our 64-slice Siemens New Generation CT Scanner produces high-quality images quickly, using low dose radiation.
Our services include the following, available Monday through Friday by appointment only:

MRI 
X-ray studies
CT Scans 
EKG

Comprehensive Ultrasound services are available weekly on Tuesdays by appointment only:

General ultrasound studies
Cardiovascular ultrasound studies, including adult echocardiogram

Emergency services available 24/7 through our ER include:
Request your next radiologic studies at Haskell Memorial Hospital to take advantage of:
Easy and timely scheduling,
Quicker turnaround on results,
Eliminate travel to a bigger city,
Friendly and knowledgeable staff,
High-quality healthcare close to home.
To schedule your appointment or learn more about our services, call 940-228-4321, ext. 303.