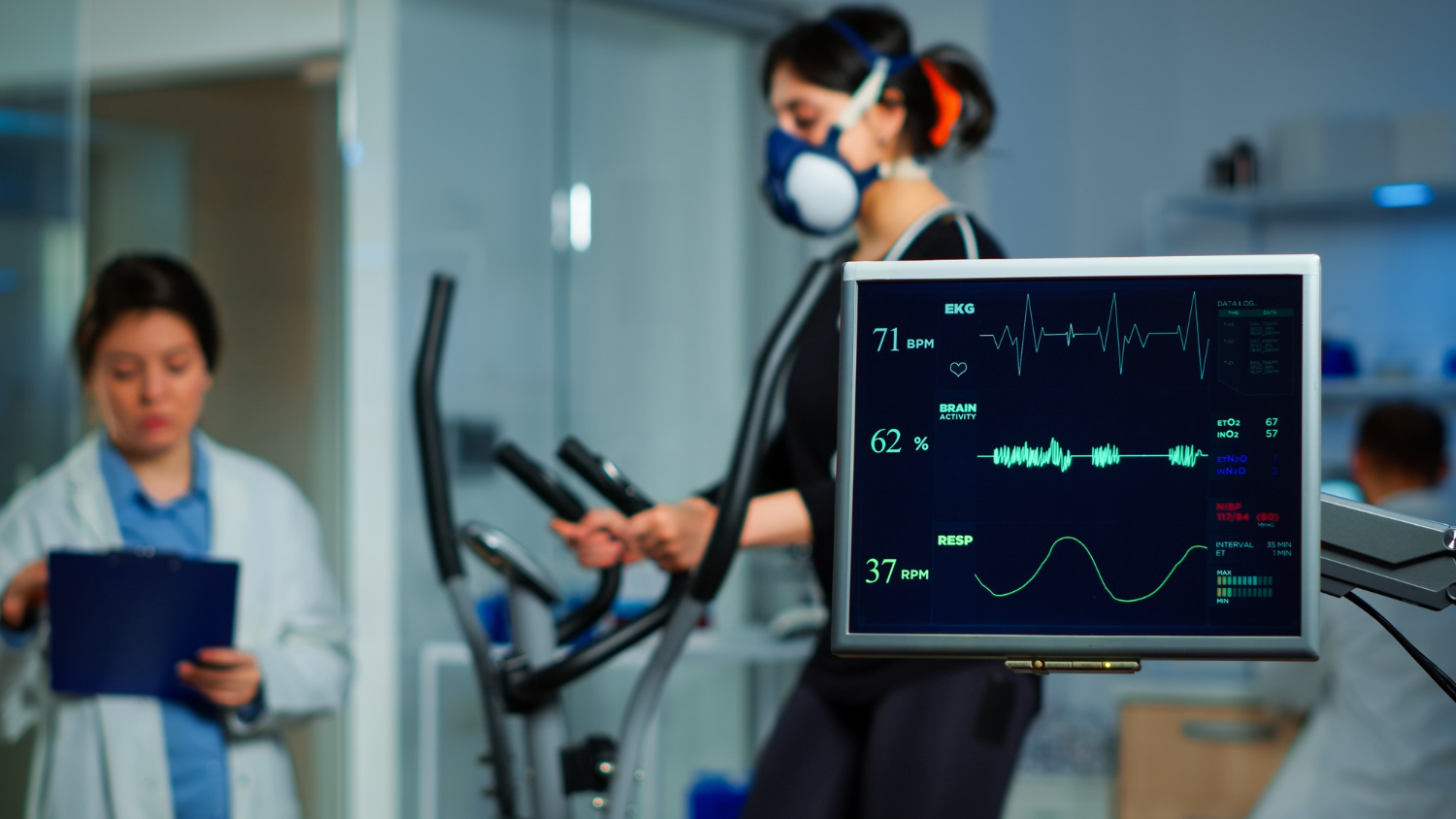 Director: Holly Sells, RN
phone: (940) 228-4321
extension: 334
email: info@hmhhealth.org
Patient-Focused Care
Haskell Memorial Hospital's Phase II Cardiac Rehab is a comprehensive outpatient program designed to improve heart health and quality of life for patients with heart disease. We support patients in identifying and modifying their individual risk factors for heart disease as they go through the recovery process.
Together with the patient, our staff will develop a care plan and set goals to improve the patient's overall cardiovascular fitness. Comprehensive plans of care are tailored to meet individual needs, focusing on education, exercise, and emotional support.
About the Program
A physician referral is required for Cardiac Rehab. After the initial appointment, patients are scheduled to attend three days per week, with sessions lasting approximately an hour. The typical program length is 36 visits, with an option for a fast-track
program of 18 visits for those who qualify.
Each patient's plan is developed according to his or her diagnosis and physical ability, adjusting activity levels as appropriate. Throughout the program, the RN closely monitors and assists patients during their individualized exercise sessions.
Once the patient has completed the program, our staff celebrates their success with a "graduation." But our care does not
end there. We offer ongoing maintenance through our Wellness Program.
High-Quality Healthcare Close to Home
For more than eight decades, HaskellMemorial Hospital has provided high-quality, affordable healthcare, utilizing the most current technology and best practices in all aspects of care.
We realize the inconvenience and expense of traveling to larger facilities for rehabilitation after cardiac procedures. That is why we bring those services home to you.
At Haskell Memorial Hospital, you will receive the high-quality, compassionate care you deserve – right here at home.