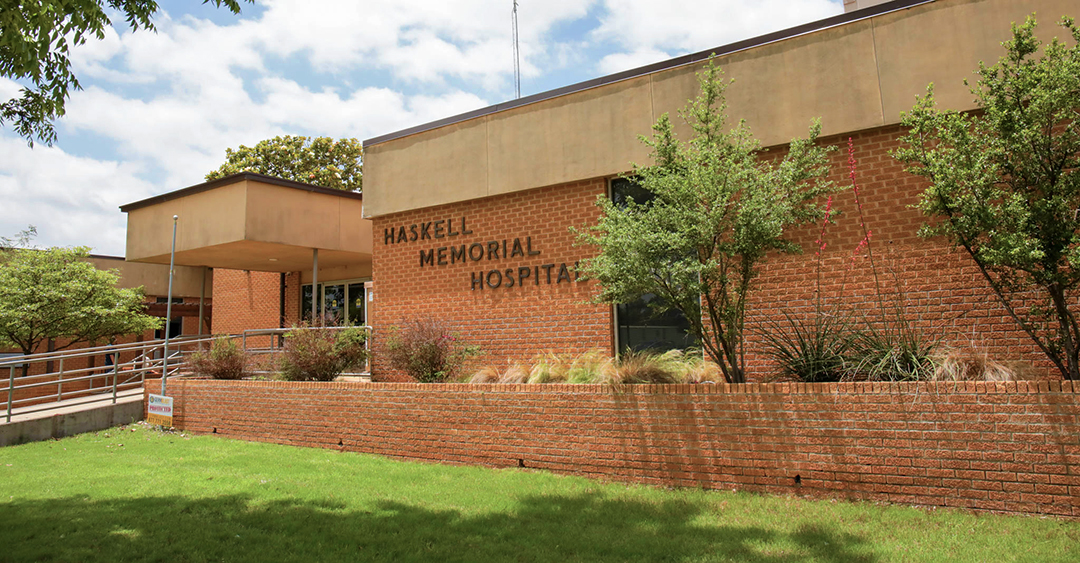 Welcome to Haskell Memorial Hospital
Haskell Memorial Hospital (HMH) has a rich heritage of caring for the folks of Haskell County and beyond, dating all the way back to 1939. In the decades since our doors first opened for patient care, the goal has remained the same – to deliver compassionate care to all in our region: body, mind, and spirit, with dignity and excellence.
At HMH, we strive to provide services that benefit our patients and our community. High-quality healthcare should not come with the additional costs of time and travel expenses, so we go above and beyond to bring those services to you. From our state-of-the-art radiology services to cutting-edge physical therapy to inpatient skilled rehab care, HMH is here to meet your healthcare needs. Be sure to explore the Services tab to learn more about all we offer at Haskell Memorial Hospital.
Multiple Clinics to Meet Your Needs
At Haskell Memorial Hospital, we have two clinics available to serve you. Learn more about each here: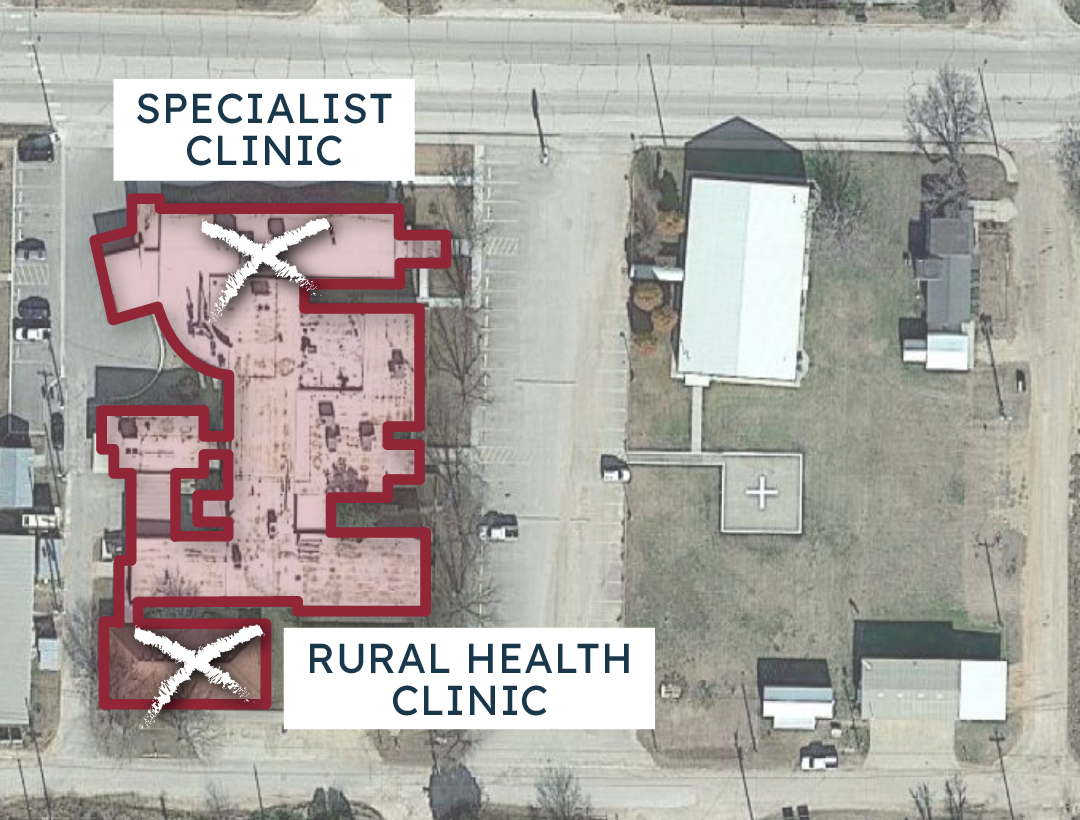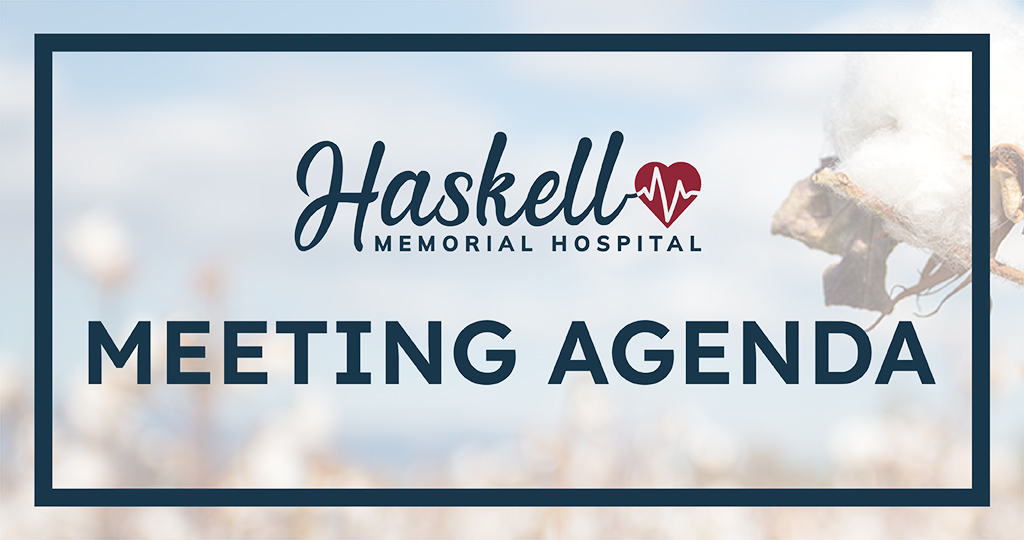 Click here to view the agenda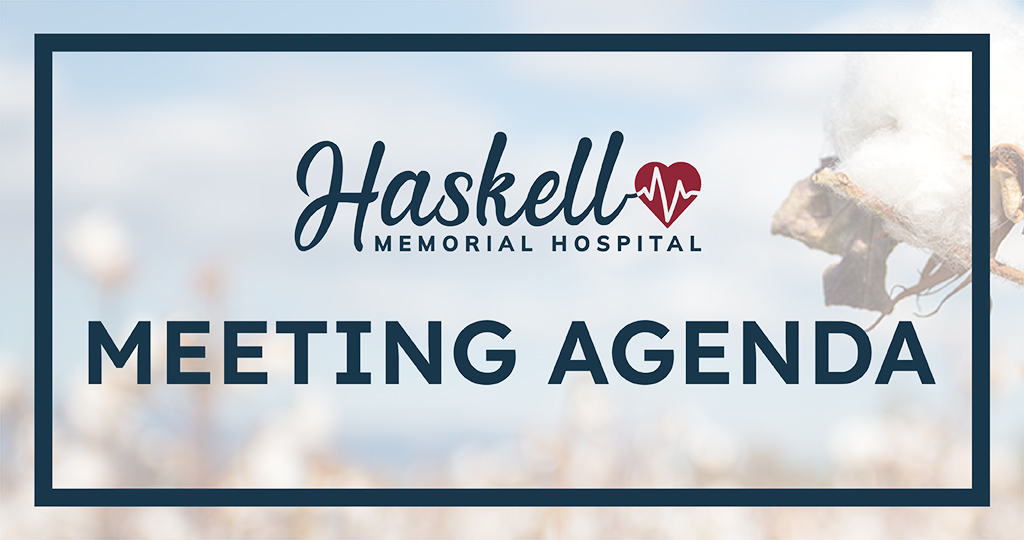 Click here to view the agenda
Do you have questions about Medicare? Are you uncertain about choosing the best options for you or a loved one? This is an event you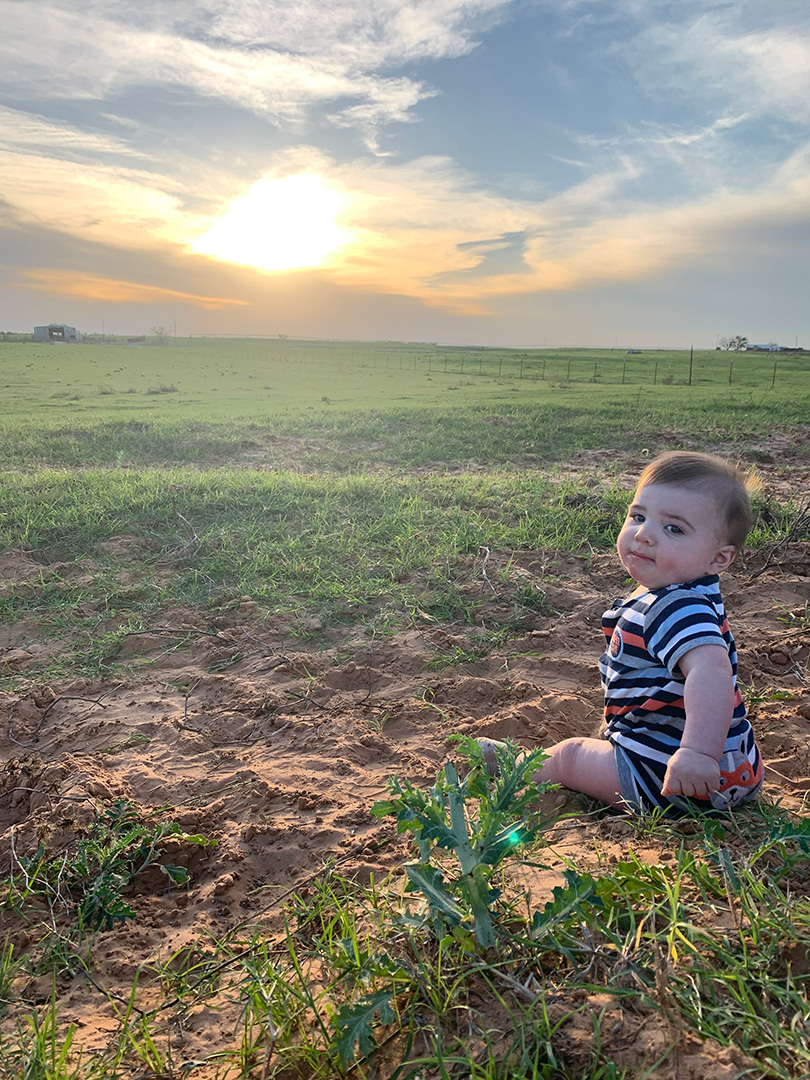 Since its beginning in 1939, Haskell Memorial Hospital has served as a healthcare hub in Haskell County and the surrounding area. Weathering the storms of change over the past eight decades, HMH remains steadfast and strong in a landscape where rural hospitals are struggling to remain in operation. With the closing of many rural hospitals in our area, HMH is in prime position to serve as a regional hub, providing quality care, not only to Haskell County, but to surrounding counties.

The landscape of healthcare is constantly shifting and changing, and our vision is to adapt our facilities and services to accommodate those changes. The Board of Directors and Administrators of the Haskell County Hospital District are visionaries with one common goal – to leave a legacy of excellence in healthcare for generations to come. These leaders work diligently to seek the best solutions to secure a positive future for the Hospital District, the community, and most importantly, the patients.